Through our "Photo Rescue Project," we realized something significant that we would like to share:

As we visited various workshops in the affected areas and encountered an incredible number of albums that contained images of people smiling at ceremonies and other happy occasions, we realized that photographs accumulate value and meaning decades after the prints were made. At the same time, this project further reaffirmed the rich photographic culture that exists in Japan. On the other hand, we were surprised by the fact that among the vast quantities of photographs and albums, there seemed to be a significantly less prints from the past decade. As digital cameras have grown in popularity, many people have stopped printing photographs all together. After the tsunami, many of the memory cards and computers weren't salvaged, and even if they were, there was no way to retrieve the photographs from the damaged hard disk; they were erased completely. Fujifilm has progressed with the evolution of photographic culture, and once again, we have resolved to share the importance of printing images and storing them in albums.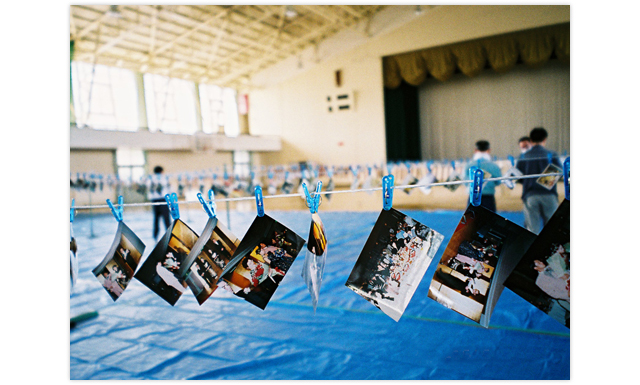 In doing so, we would like to ask: Why not make prints out of the data that is currently residing somewhere on hard disk or memory cards? In the current era, where technology moves at an unfathomable speed, it is important to retrieve photographic images from the rapid flow of digital data. Make photographs, then print and store them in albums.
We would be honored to make prints of your cherished memories, so that they may live and grow old with you. Our "Photo Rescue Project" is now at its starting point.

In 20 or 30 years time, when today's technology has been replaced, your memories will remain the most important legacy of your life. In order to prevent the disappearance of such memories, we would like to share the importance of making physical photographs and offer our best services to allow your memories to live on.
That is our mission.